Services
The Alpine Group will project manage every stage of the process. We can take your staircase sketch, design or concept from its earliest stage through to completion. Using a combination of traditional and modern techniques we are skilled in every aspect of design, creation and installation, with a highly professional team and fully equipped, spacious workshops.
Design
We provide surveys, drawings and designs. We analyse the dimensions and loading capacities available to work with, as well as address access issues for installation. We assess and model with Computer Aided Design (CAD) to ensure any challenges are revealed and dealt with before the build. The graphic modelling allows you to visualise clearly how the new staircase will appear in situ.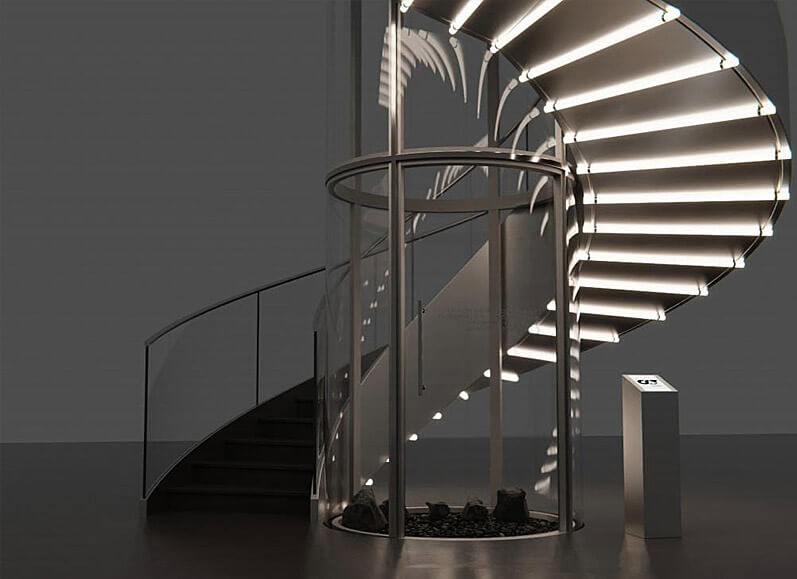 Creation
We can build staircases in our own onsite warehouse where necessary, for ease and for your convenience. At the same time as the stairs are being constructed, we can work on railings or balustrades and if necessary, use our own forge to create fine details that will make the creation truly bespoke. We select the right finishes and can work in conjunction with other teams when required.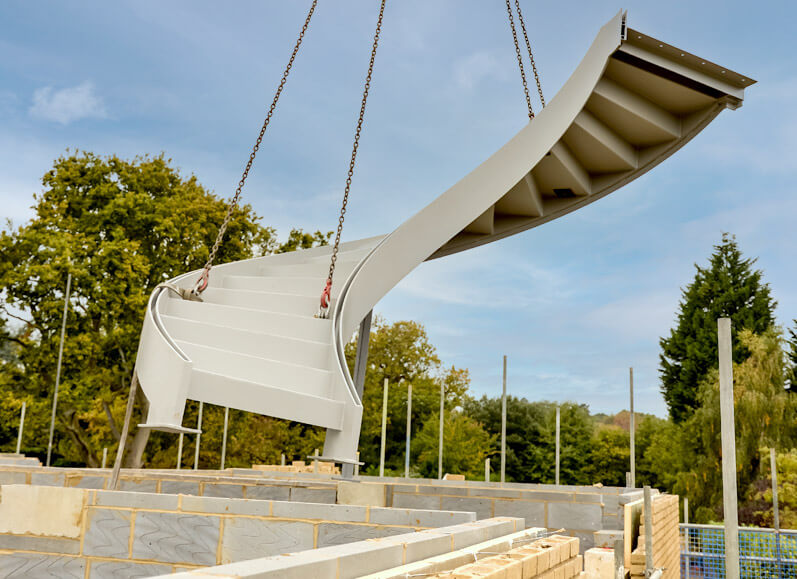 Installation
When it's time to install the staircase, we may choose to use a crane, or assemble different sections as required. For new builds, it can be an advantage to plan stages of the building work to fit in with the timing of the installation, for example, leaving a wall to build after the installation. We have the highest safety standards and will make sure everything goes to plan on the day.
For price estimates or for more information on our services or processes, please contact one of our friendly team members by email or telephone.
Within The Alpine Group, We Can Do So Much More
In addition to staircases, The Alpine Group regularly takes on large structural steel projects and we have our own forge, where we create exquisite, handcrafted steelwork, including gates and railings. For more information click on the links below.