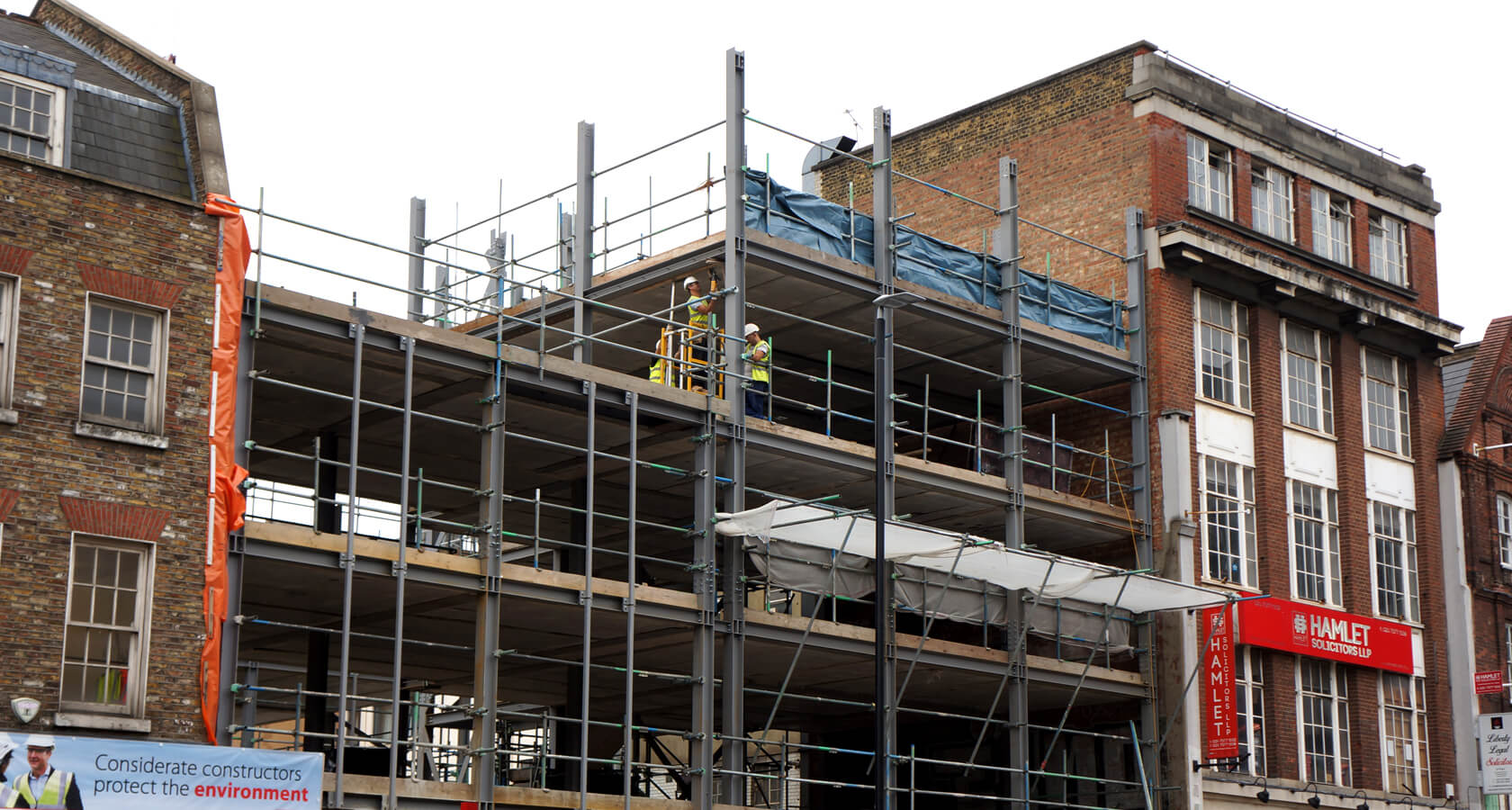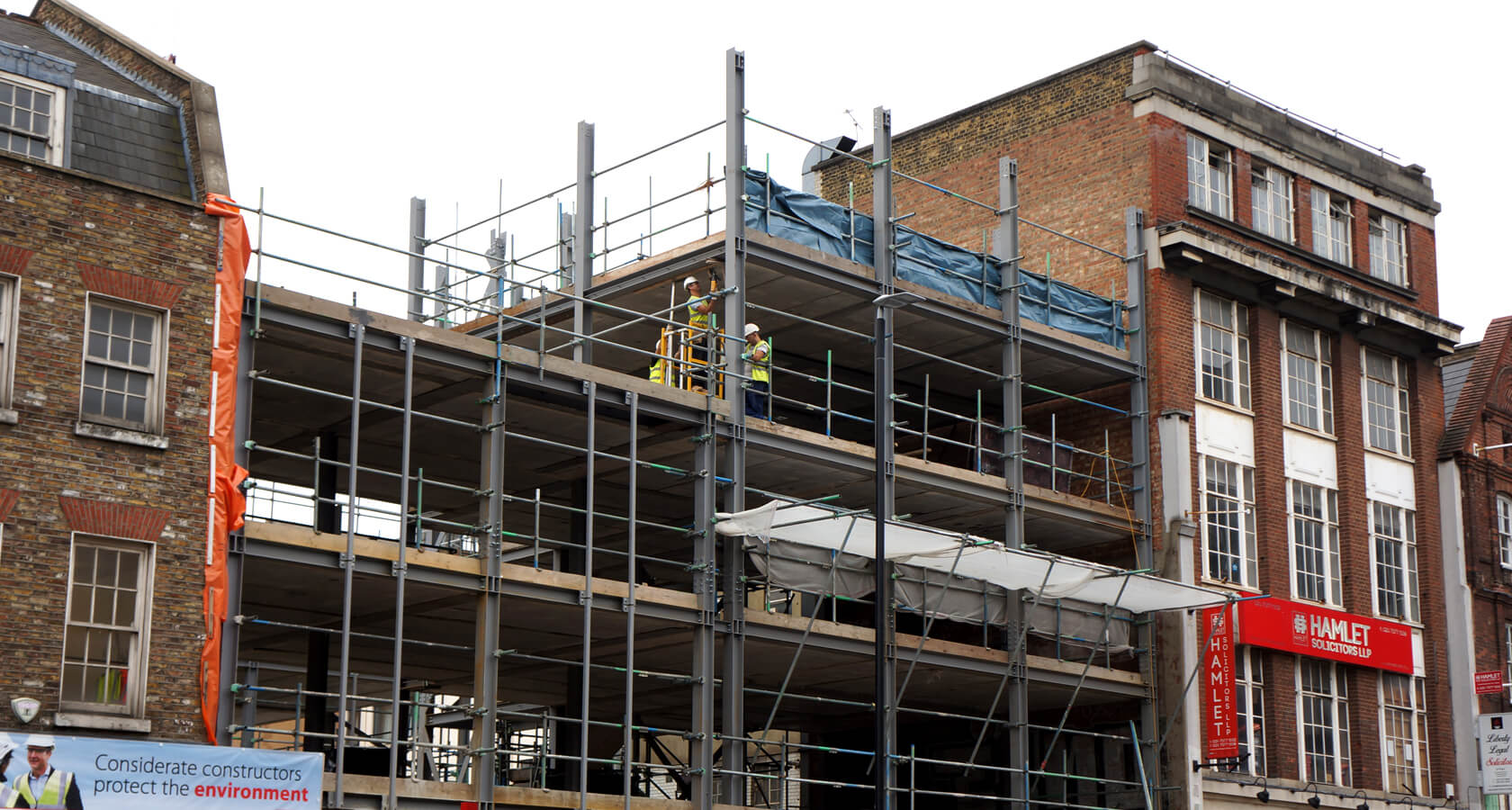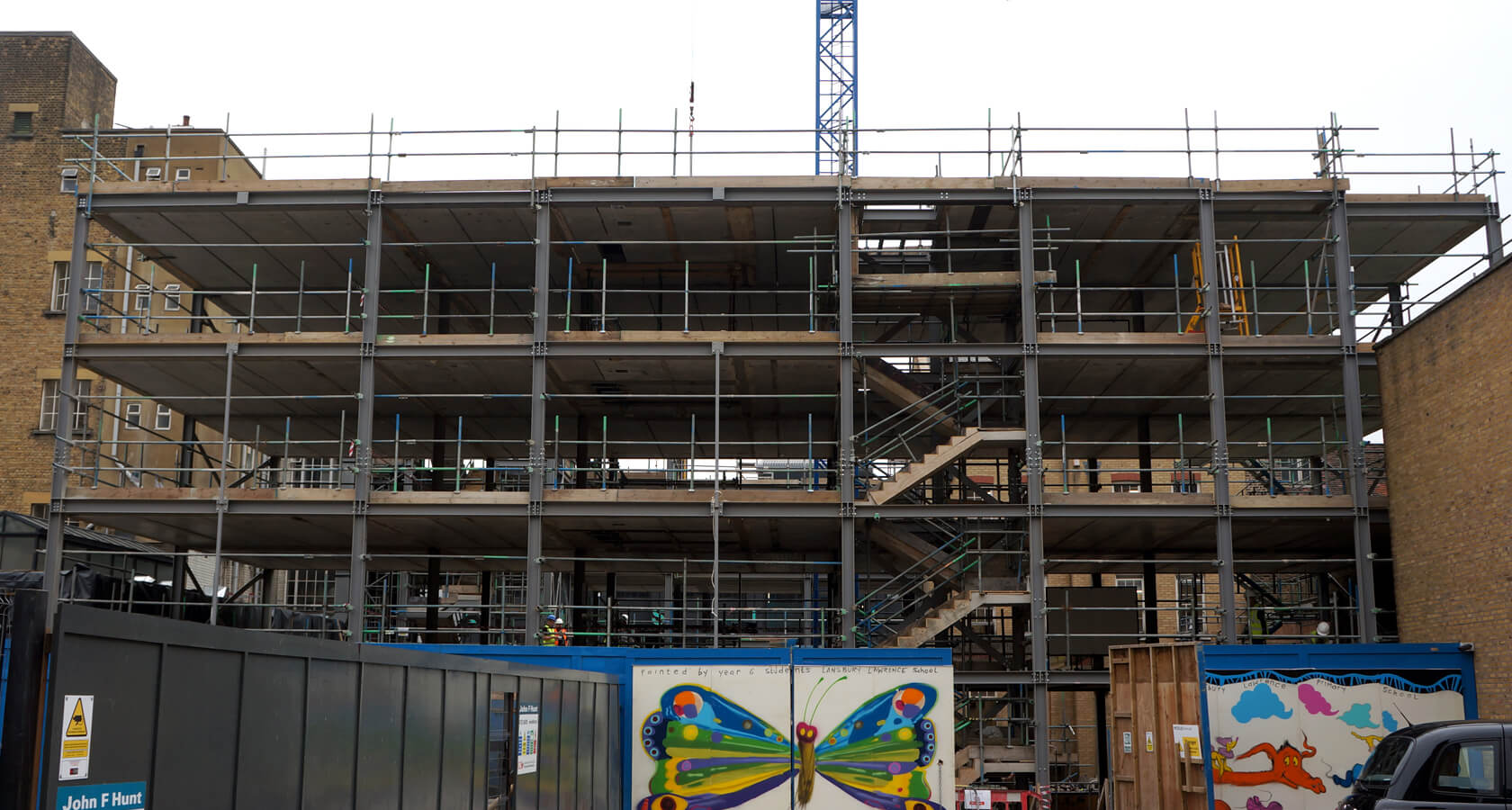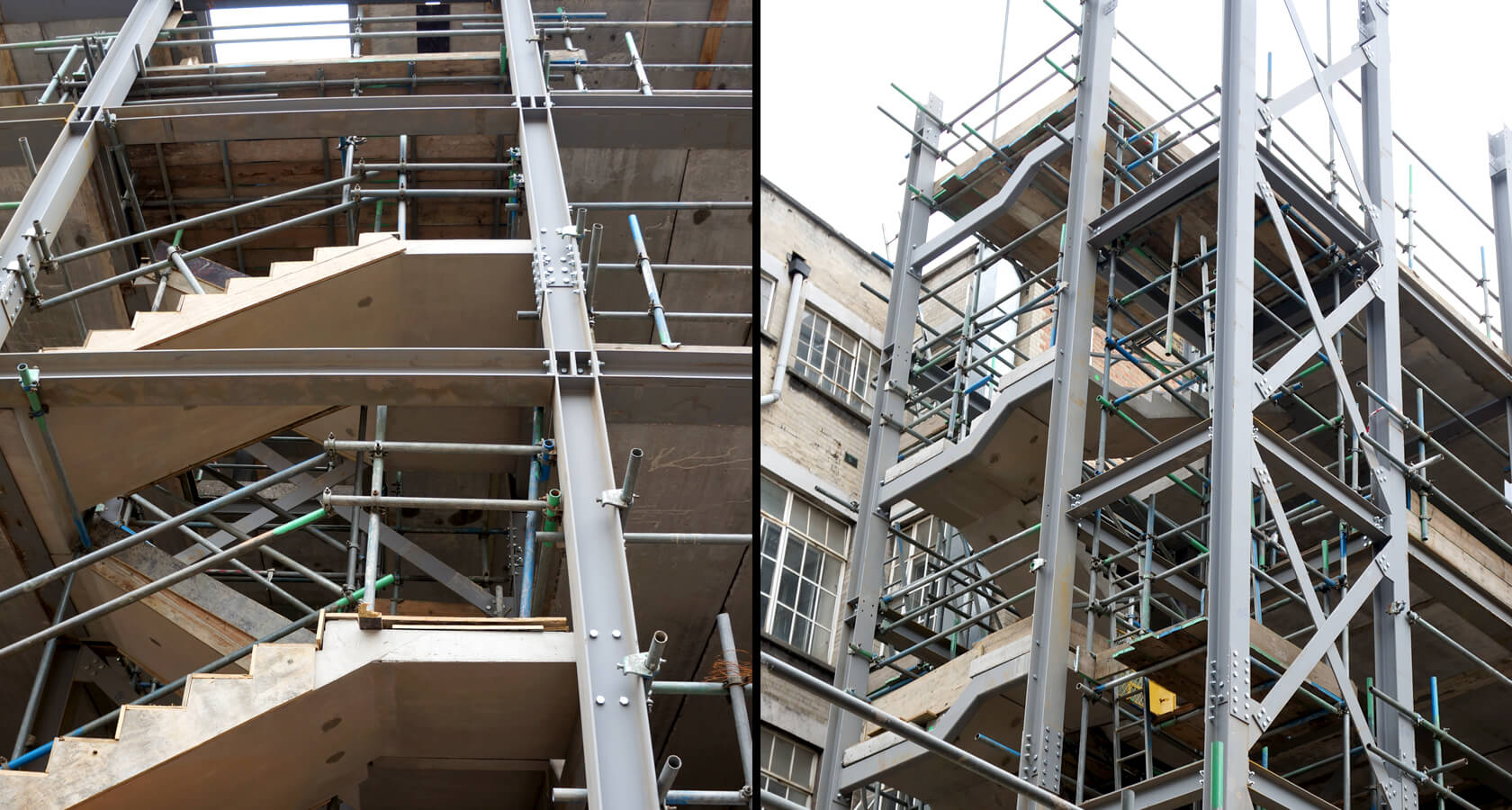 White Chapel
Work undertaken
Residential & Commercial Fabrication • Concrete Stairs
Alpine was brought in at an early stage of this project for cost analysis and we helped with managing the budget and scope of the undertaking for the client. When the details were agreed they engaged with us on a design for a building which was a mix of commercial and residential, in the heart of London.
Typical of urban developments, we had limited access to the site, which resulted in the main contractor having to provide a tower crane. The steelwork had to fit exactly between two existing buildings on the high-street. This required an accurate survey which we completed. Due to various restrictive deliveries, the work for the building had to be phased and sequenced.
We also took on the concrete stairs and slabs as part of our responsibilities. This was to reassure the client there was one team on-site at all times, with the benefit of less downtime and maximum programme acceleration. There was a stringent risk assessment and compressive lift plan due to working alongside a live road and pavement. With a comprehensive plan, we executed this programme perfectly to the highest safety approved standards.
Project Details
Central London building
Fabrication for residential and commercial
Cost analysis, budget planning
Concrete stairs
Phased and sequenced installation
Working next to live road and pavement