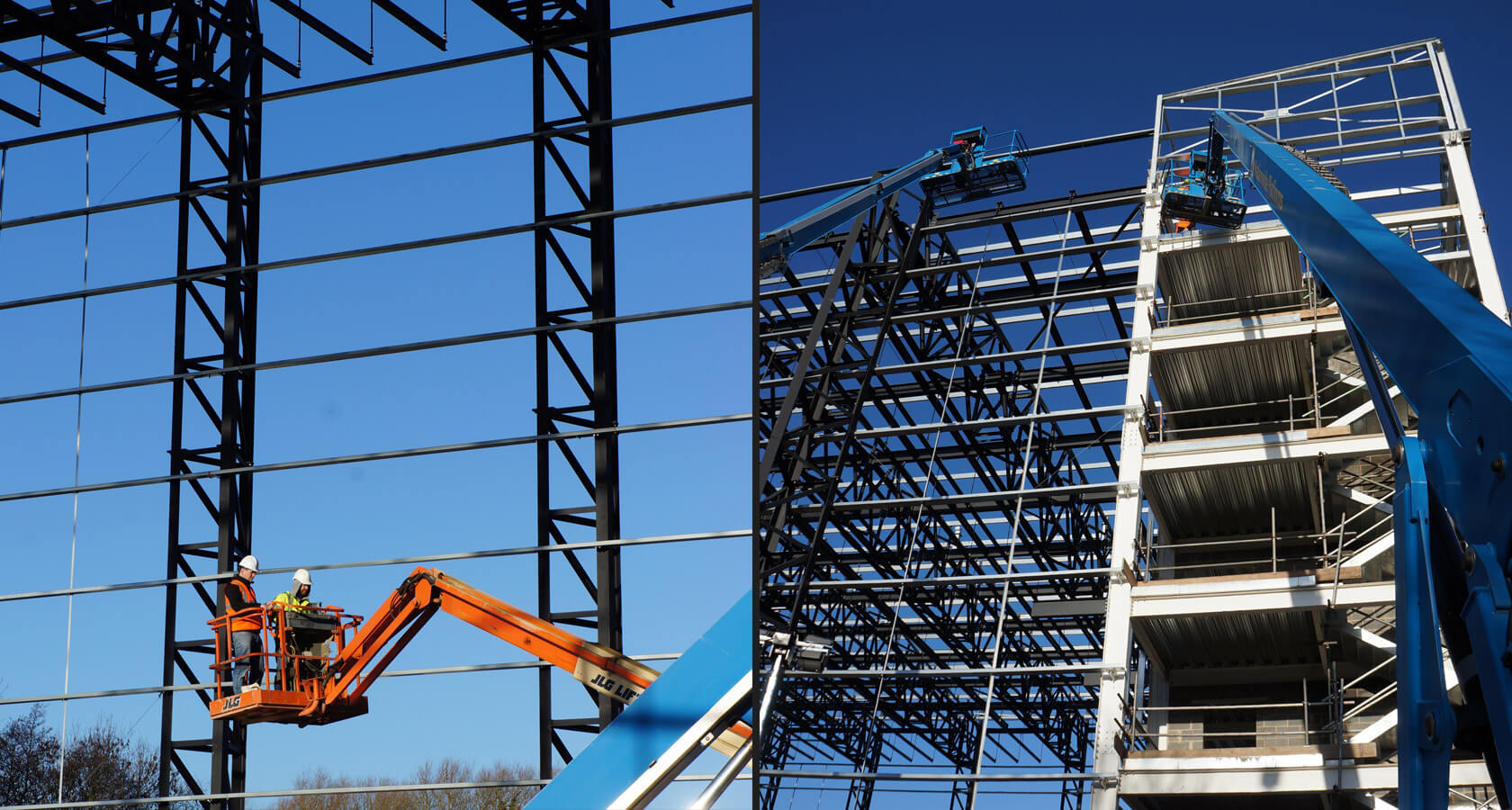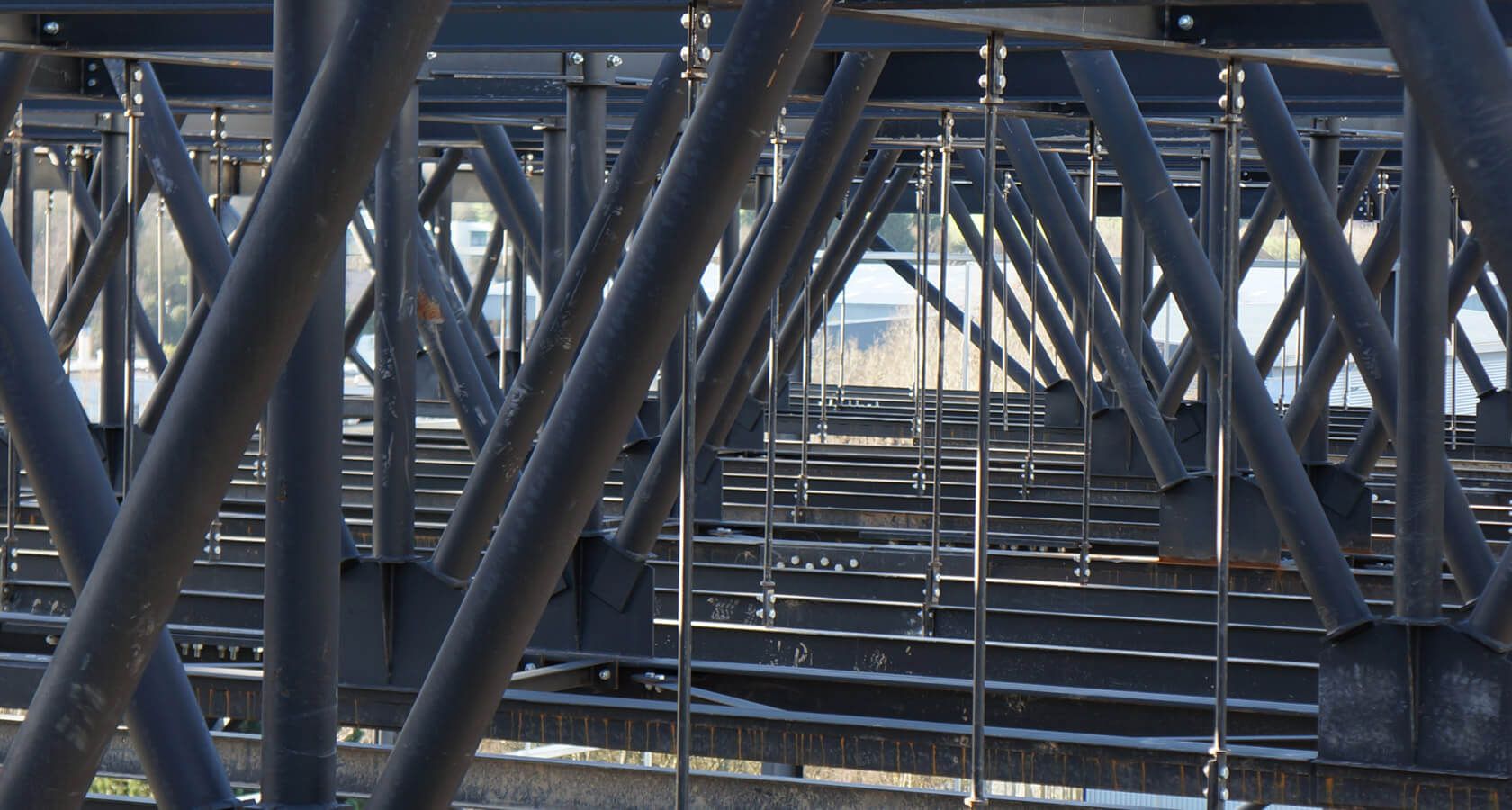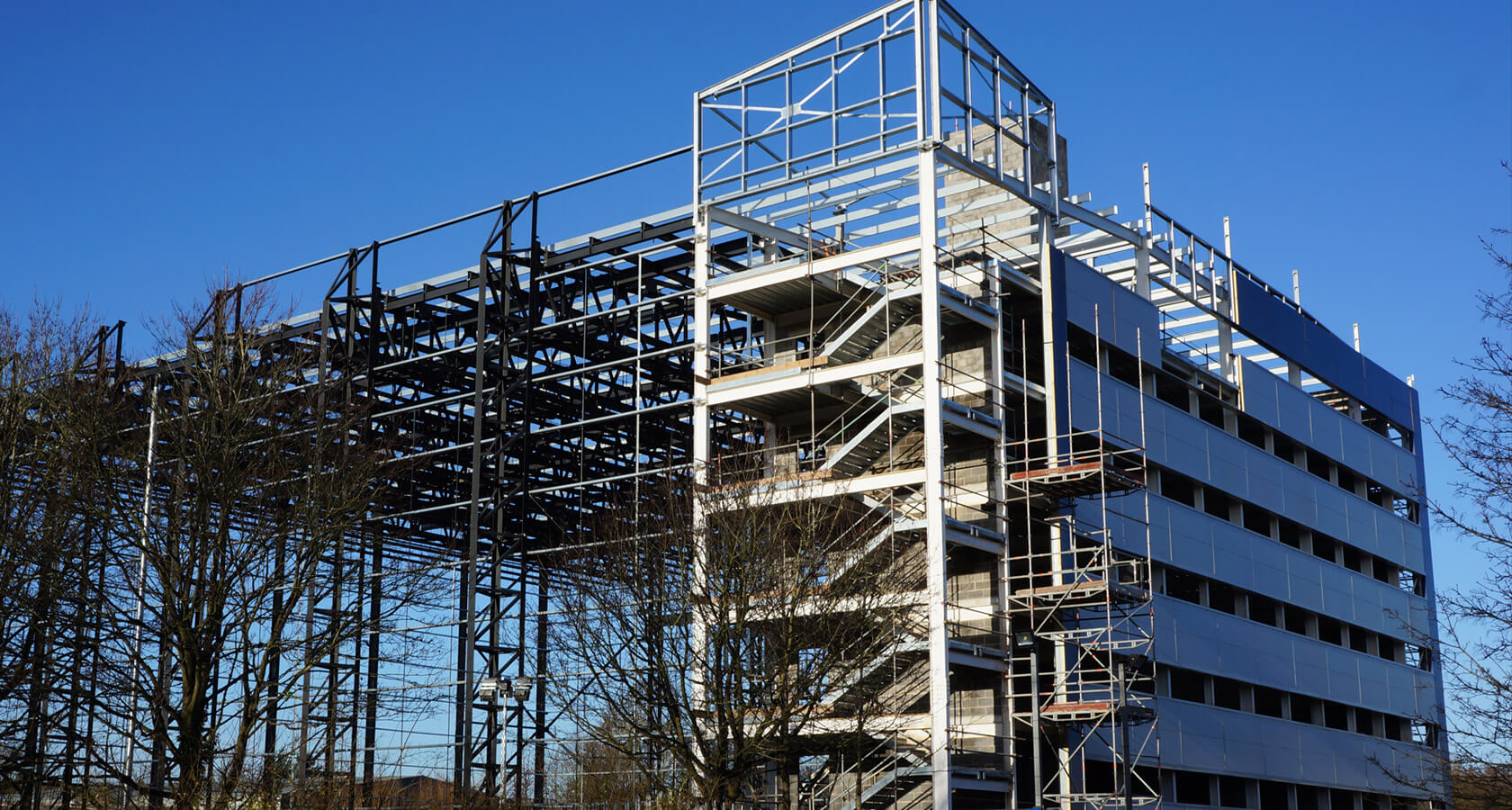 Recording Studio
Work undertaken
Survey • Design • Installation
We built the structure for a recording studio in Redditch, Midlands. This turned out to be a famous recording studio, used by artists such as Lady Gaga. This facility can be used to store extensive touring equipment in between gigs nationwide. Today there is an increase in live concerts as artists make their living from the ticket sales in the 'free digital music' age, so his had to be a large facility to store all the equipment.
It was designed with large roof trusses and triangular columns. The concept behind this was to ensure maximum open plan use of the building and to also withstand a helicopter pad area on the roof for quick access of celebrities. Also, the floors had to withstand very heavy weight from props inside, like stage equipment, lighting, speakers etc.
We were required to break down the large steel items to make them of transportable size. There was a time pressure to complete the build, and we were selected through recommendation, for being competent in delivering this size of project.
Project Details
Recording studio with helipad
Reinforced for extra load
Tight deadline
Large roof trusses