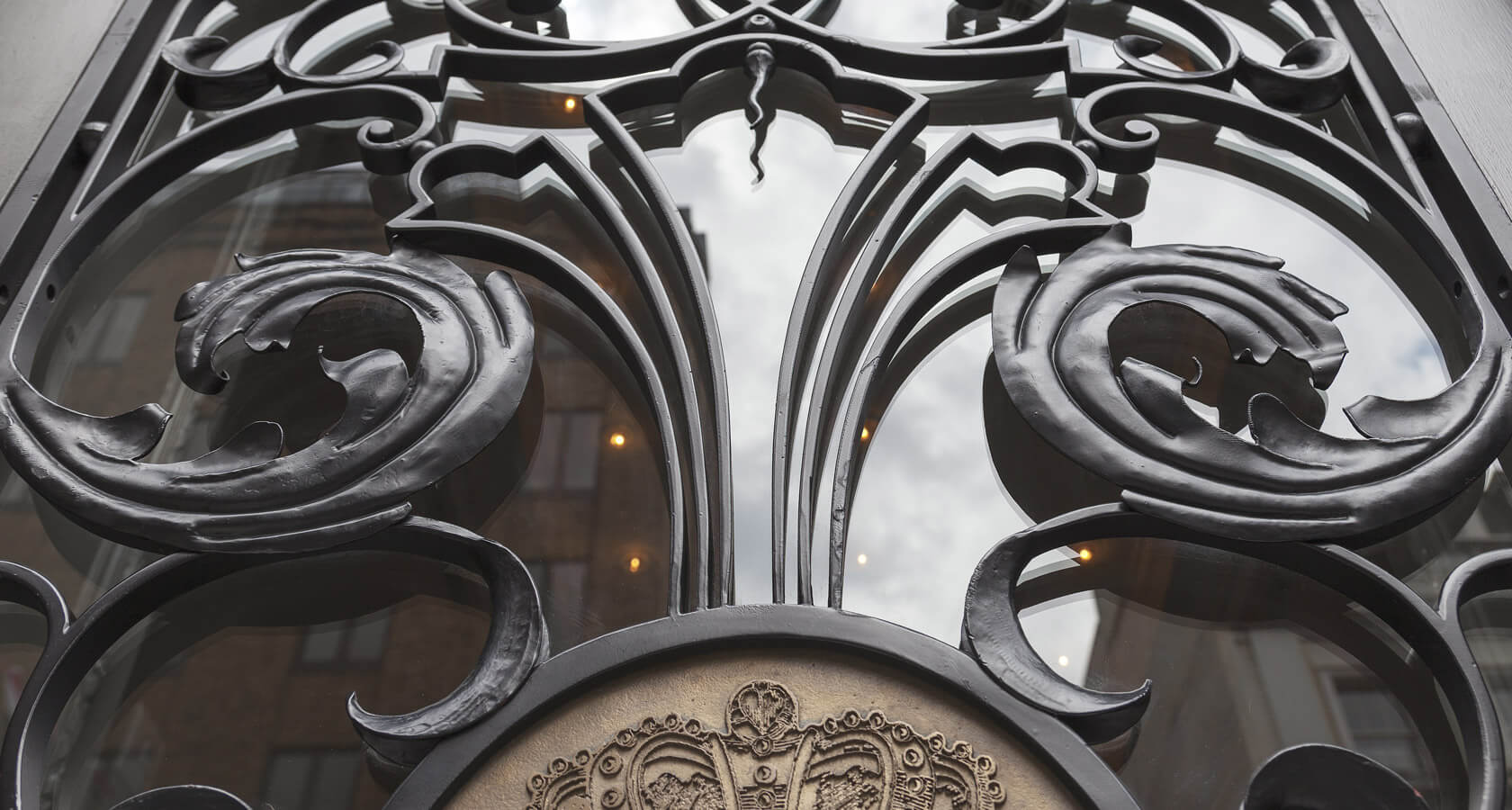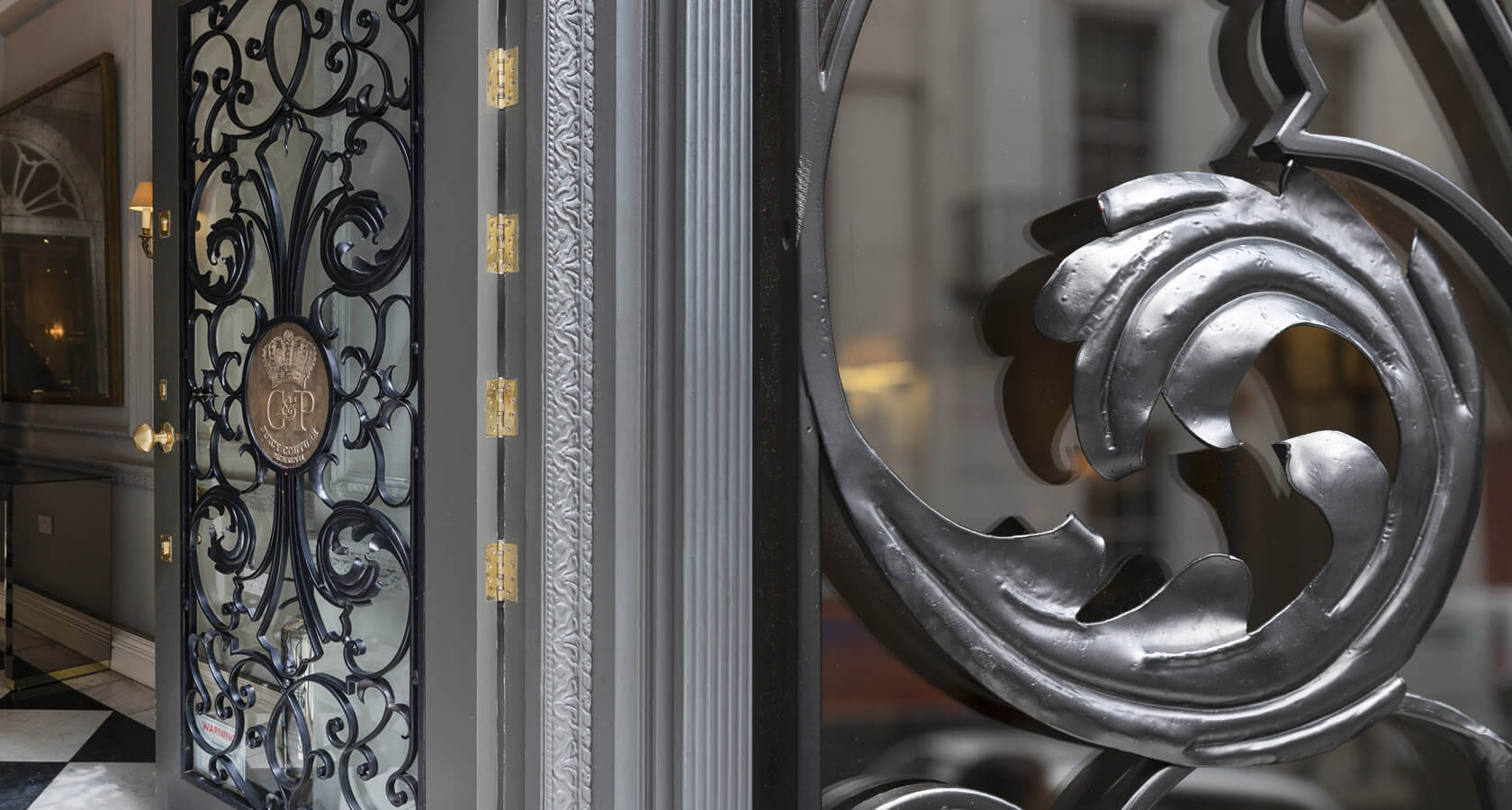 Juicy Couture
Work undertaken
Bespoke hand-made door combining mild steel, brass, copper, wood and glass.
We were approached to add a unique touch to the front door of a high-end high street retail store. A brief from the designer was produced to start the creative process, which we designed and developed. In the middle of the door, which was made of mild steel, we created a brass circular emblem which had to be bespoke and carefully carved. We had to create a mould for the brass insert and the blacksmiths scrolls on the leaves required a personal touch, whilst engineered to tolerances which fitted into the doorframe.
The end result was a single, handcrafted timber door with a glass insert, and with this steel feature panel in the front. It was crafted by hand, not machine, using traditional methods under the hammer on the forge anvil. The coordination of the glass, steel, brass and copper gave the door and the store a sense of grand purpose.
The challenge we had was converting a sketch to reality and setting the parameters of the door frame. However, this is something we regularly do, and our focus is always on fulfilling the aspirational needs of the client. In this case the aim was to stand out of the high street with a statement piece to differentiate the store from other shops.
Project Details
Hand crafted door
From sketch to reality
Many coordinated materials
High level of detail