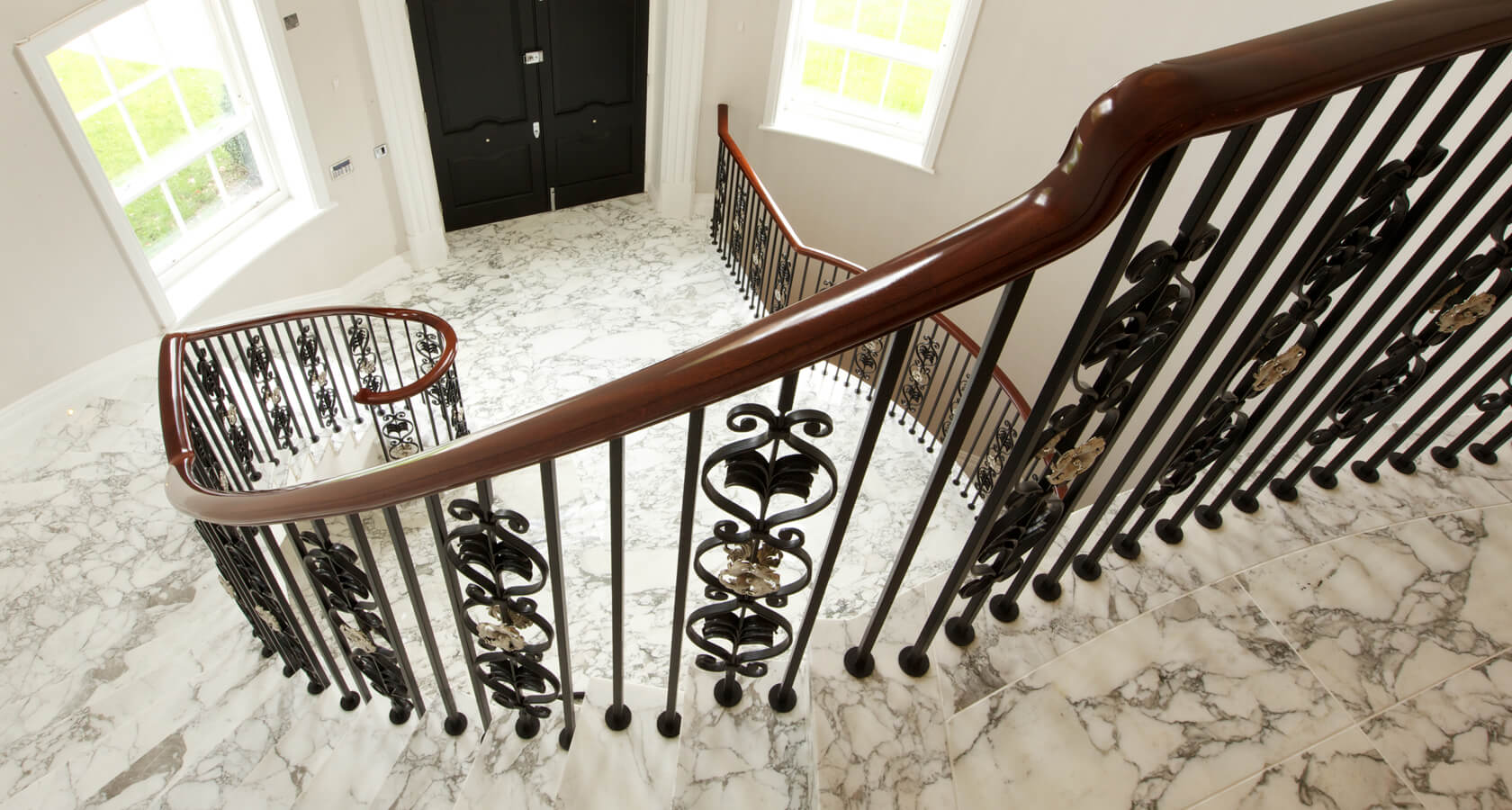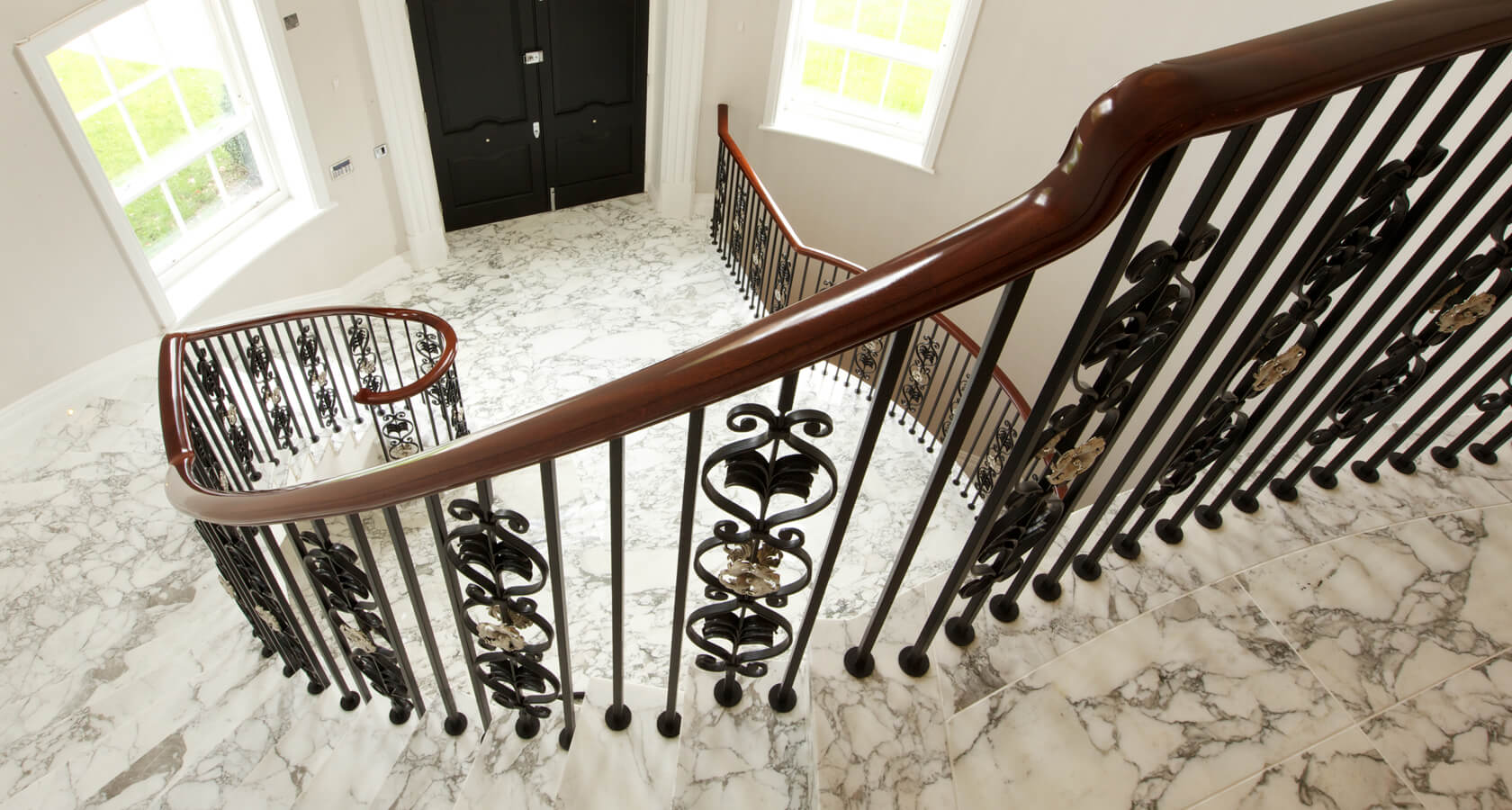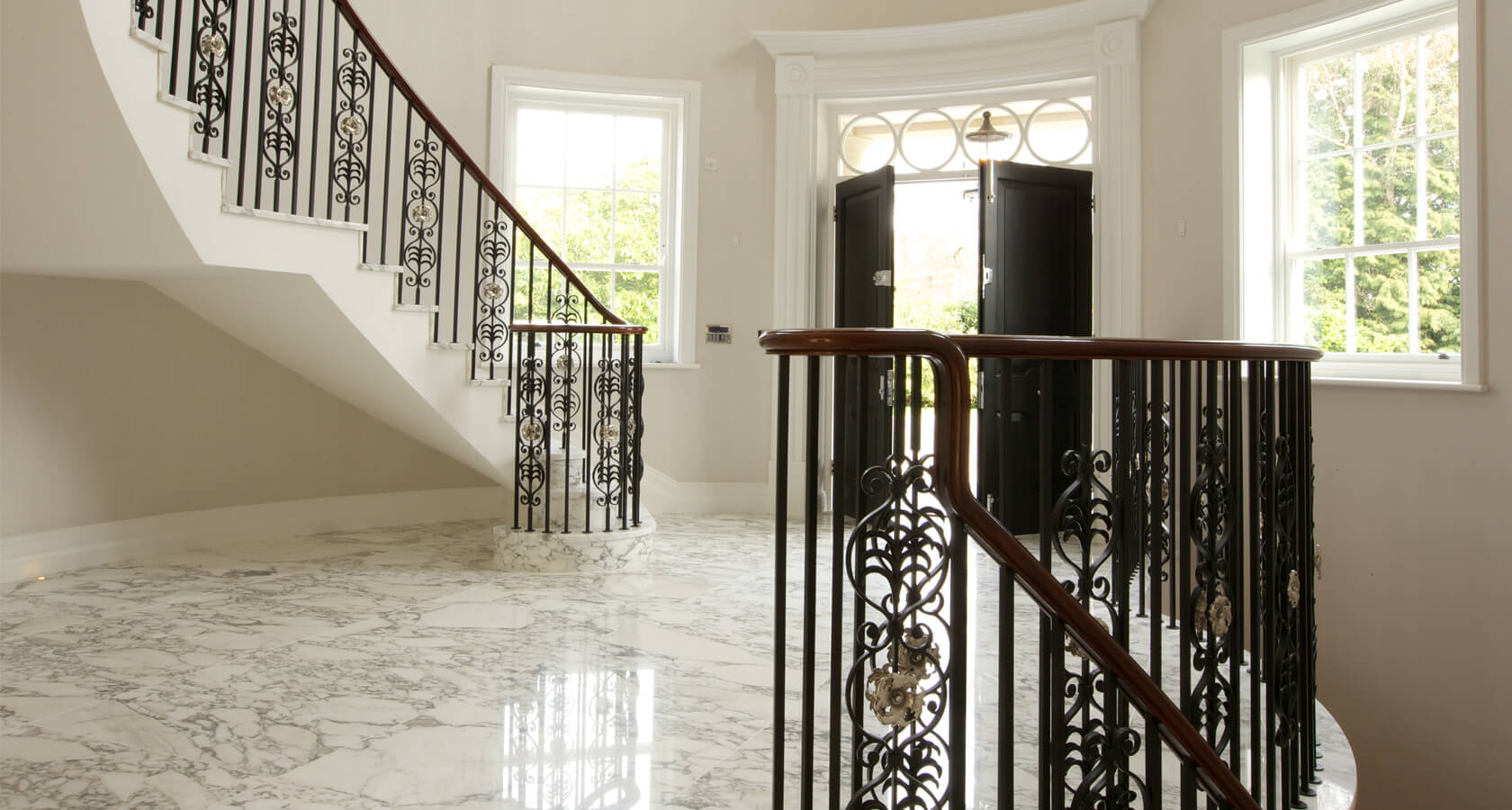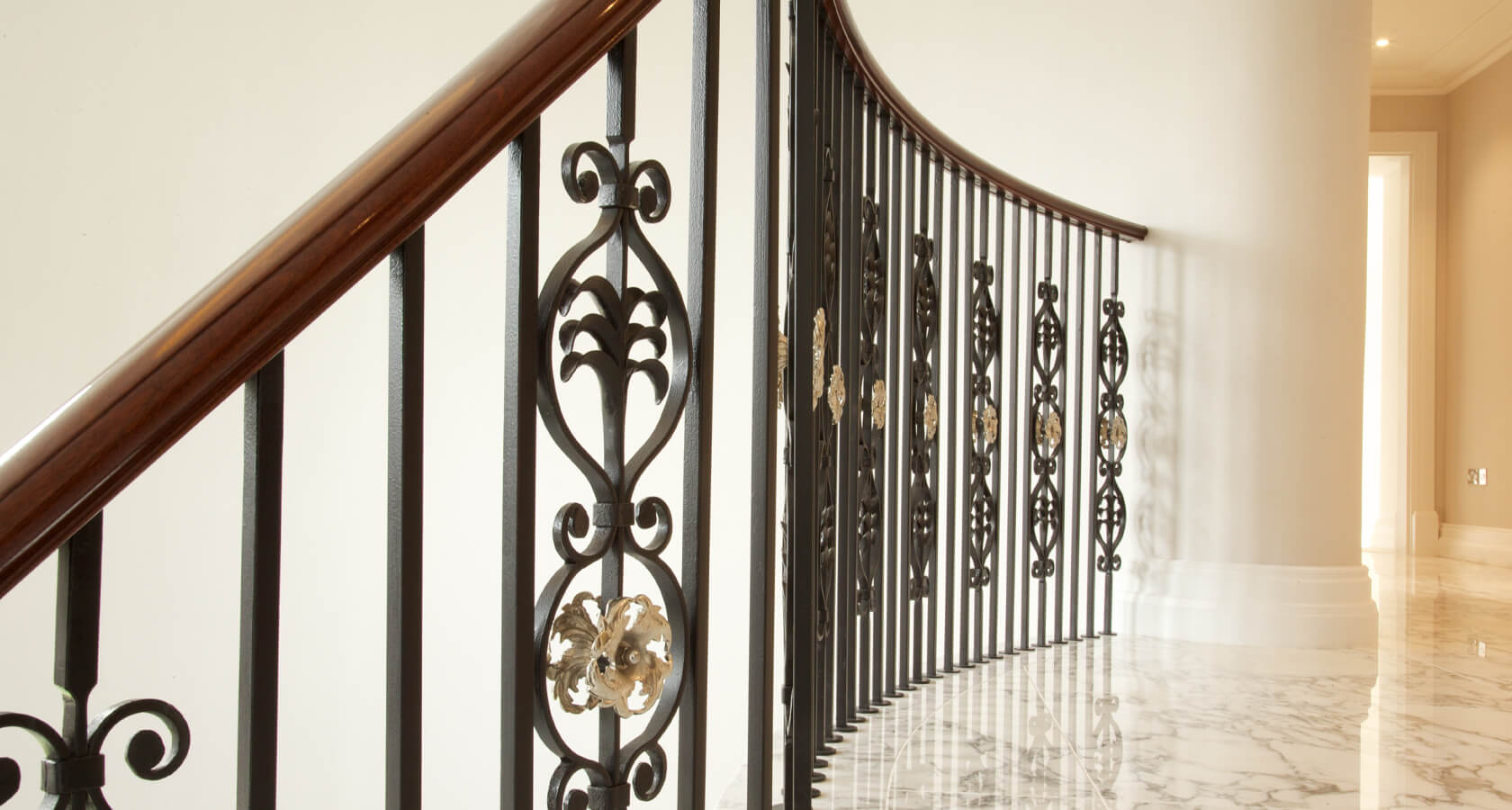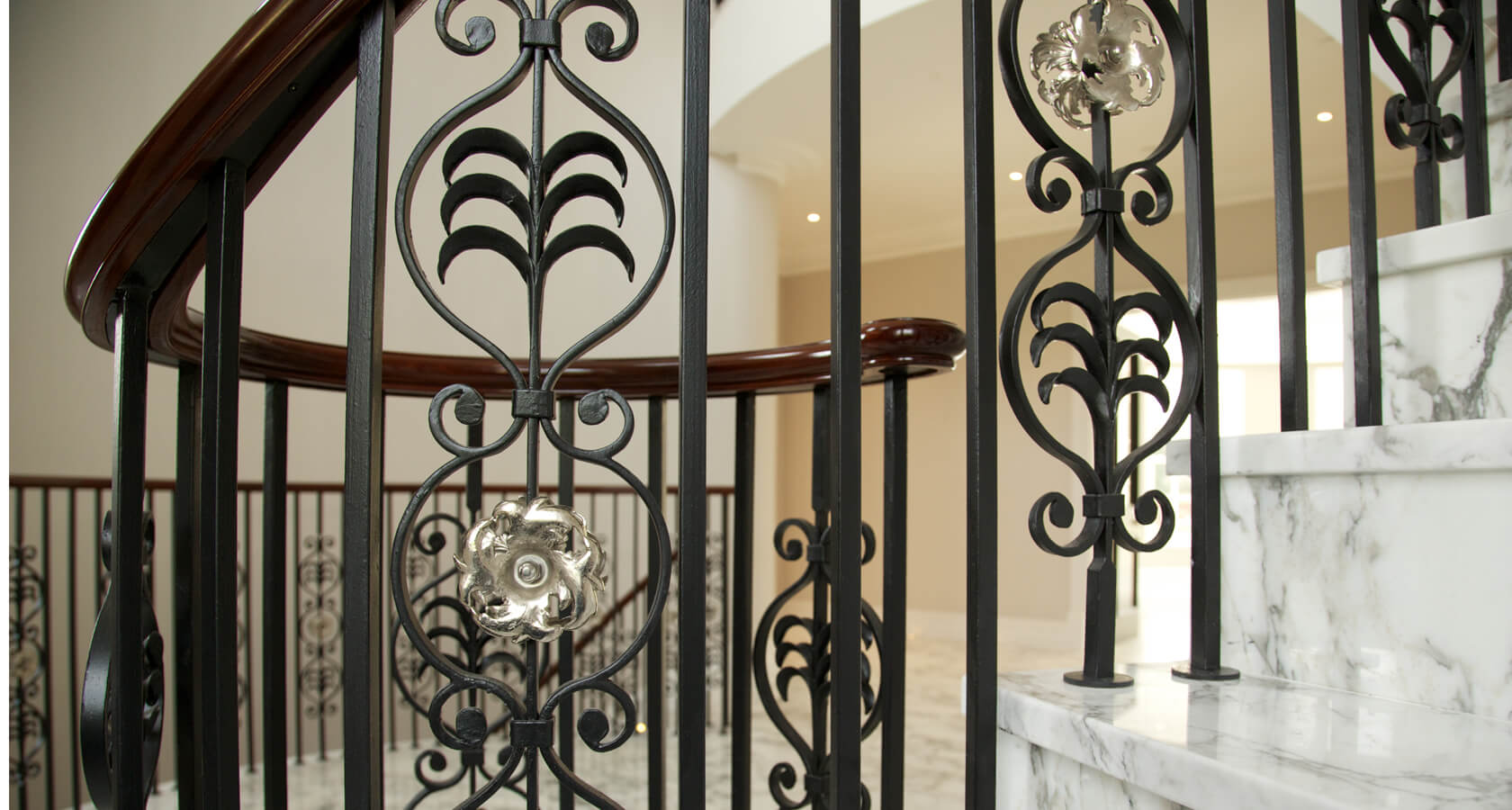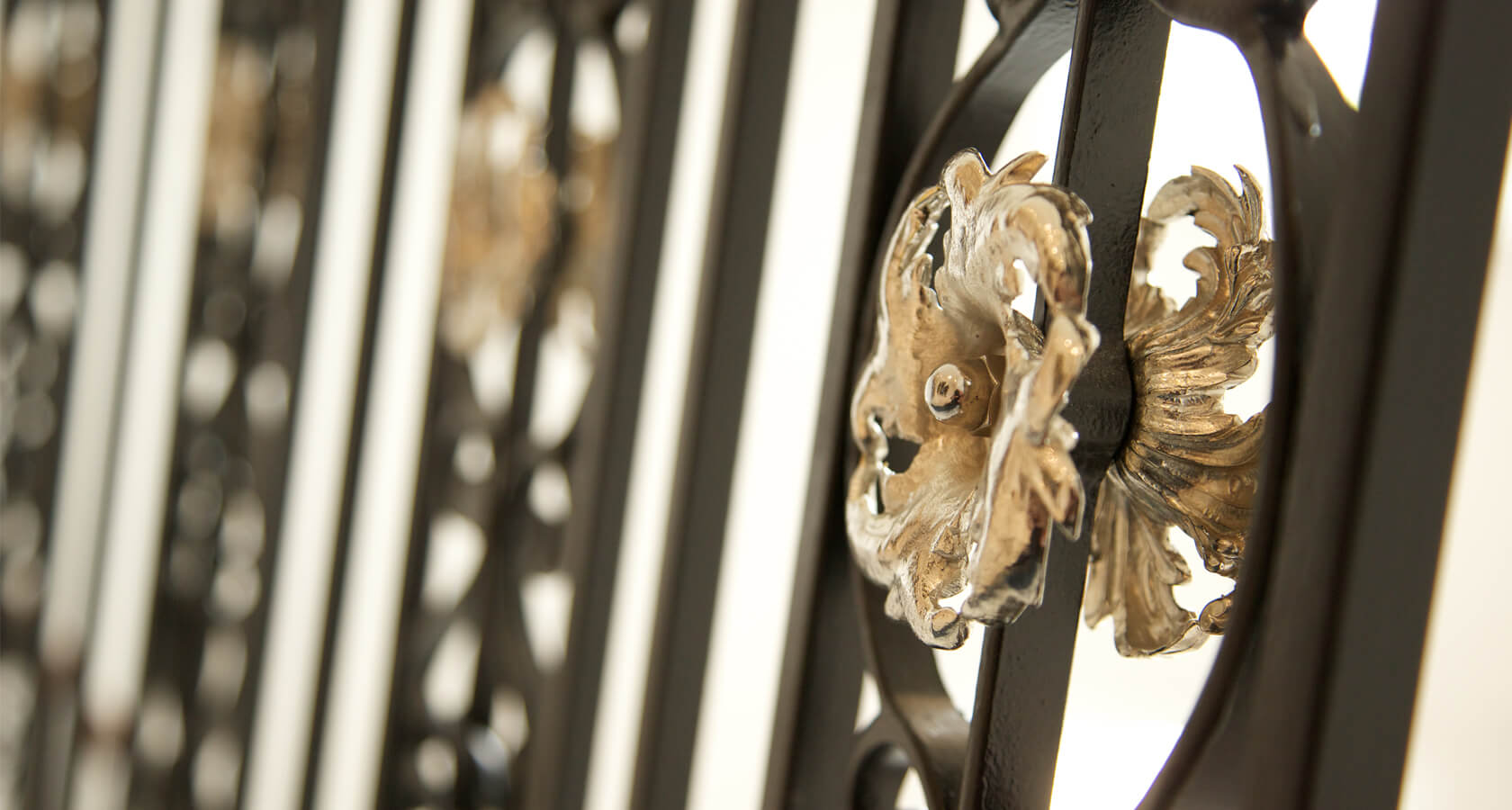 Hill House
Beautiful balustrades
Balustrade • Handrail
We were tasked with balustrade design for a residential new build situated in an exclusive private estate. The balustrade was to complement existing concrete stairs. The client had seen a previous project we had completed and wanted similar specifications for theirs. As the original design was uniquely by us, we were easily able to develop it for the client's needs. The stairs were a different radius and rise to the previous project, but we were able to develop it to new specifications.
Each leaf and hoop of the balustrade design was hand-forged by our blacksmiths under the anvil. The client desired to have a double-sided rose with a pewter finish, to match with surrounding iron work. This had to be sourced and supplied.
The staircase had to be surveyed, marked out and drilled by out expert teams. Once complete, the balustrade was also surveyed. Finally, we manufactured and installed the timber handrail which was finished by our French polishers. Several other items like the front gates were supplied by our sister company, Alpine Steel.
Project Details
Ornately designed balustrade
Wooden handrails
Pewter sourced to match other items
Blacksmiths used for intricate handcrafted designs