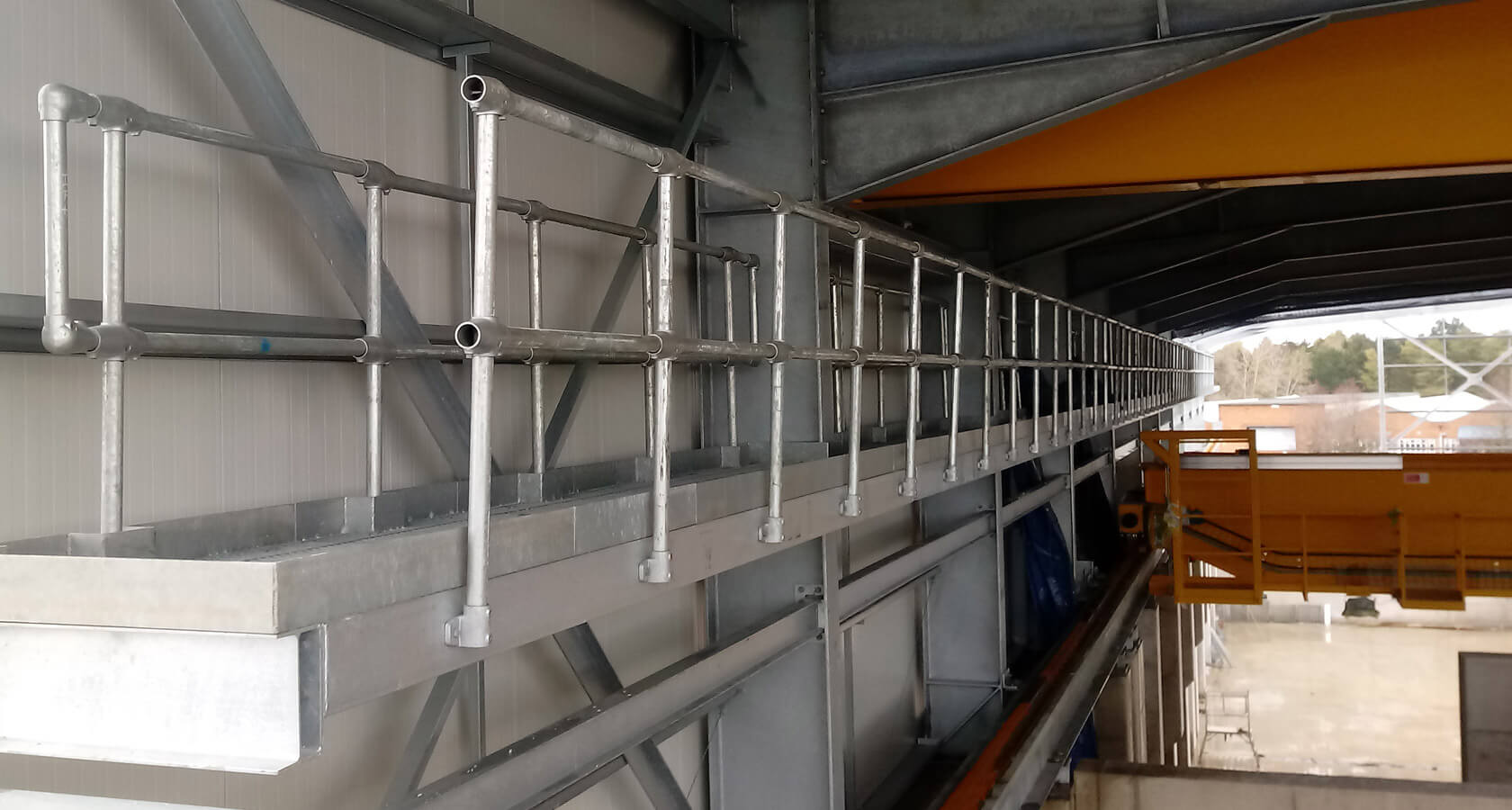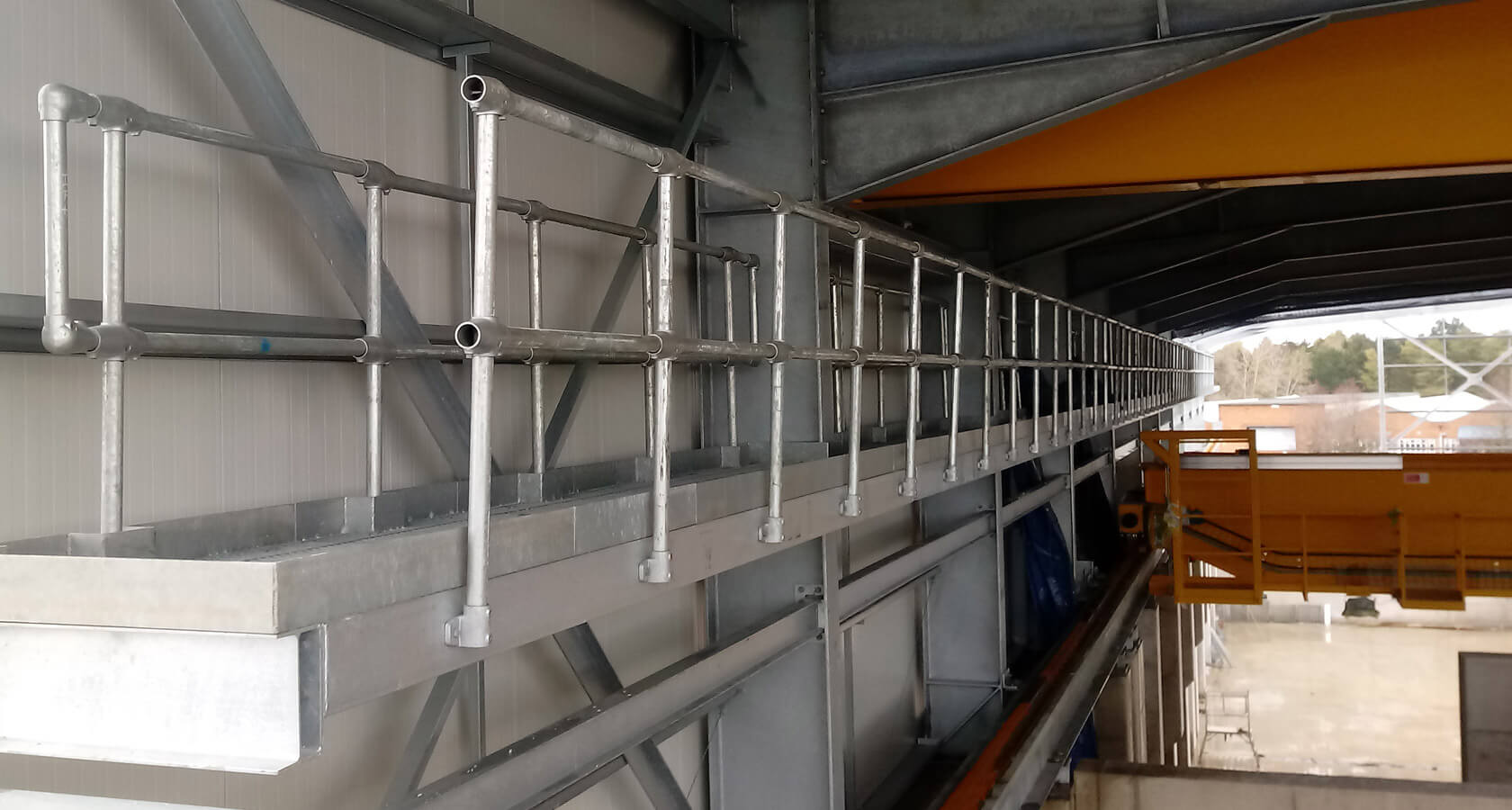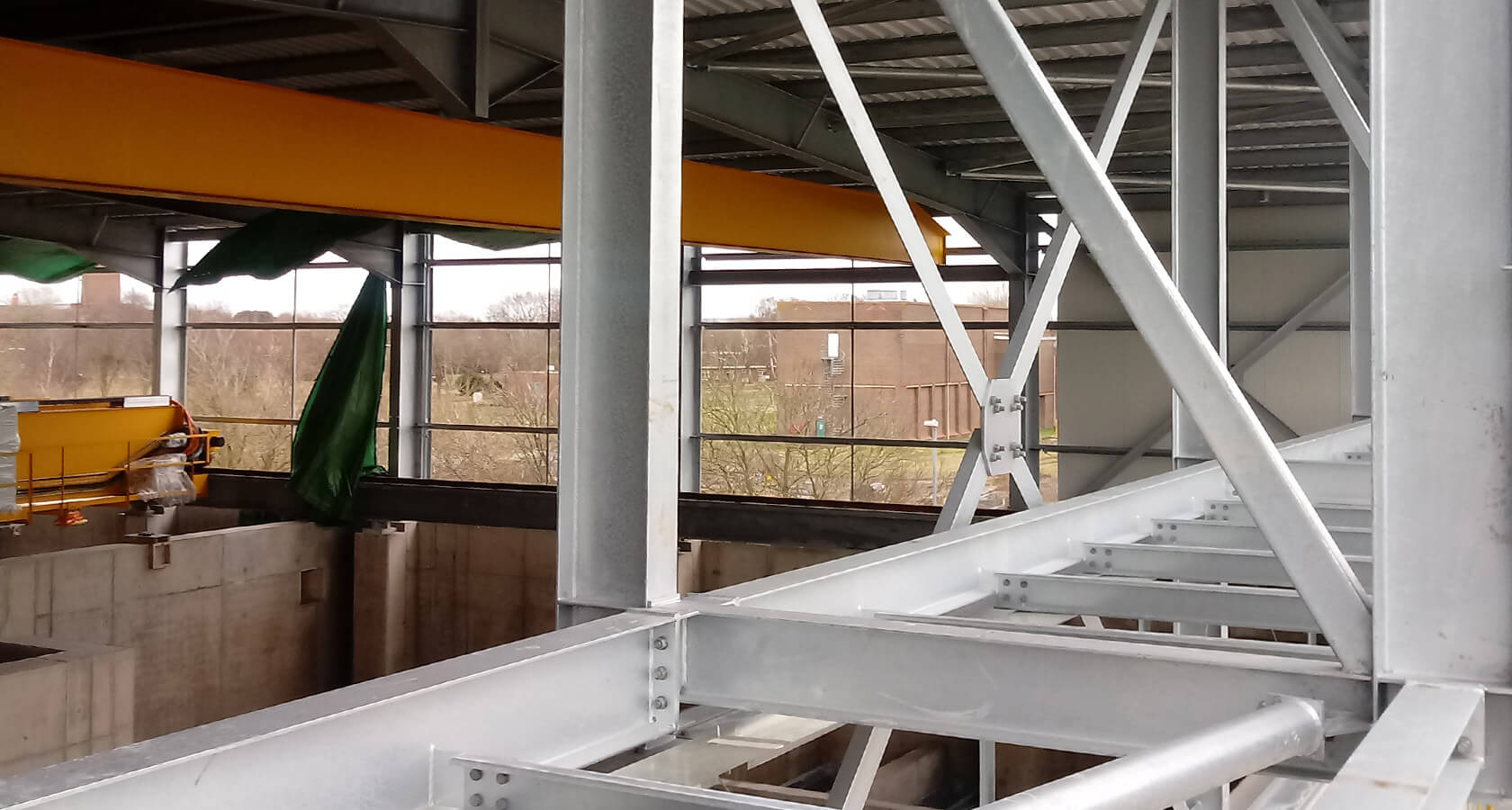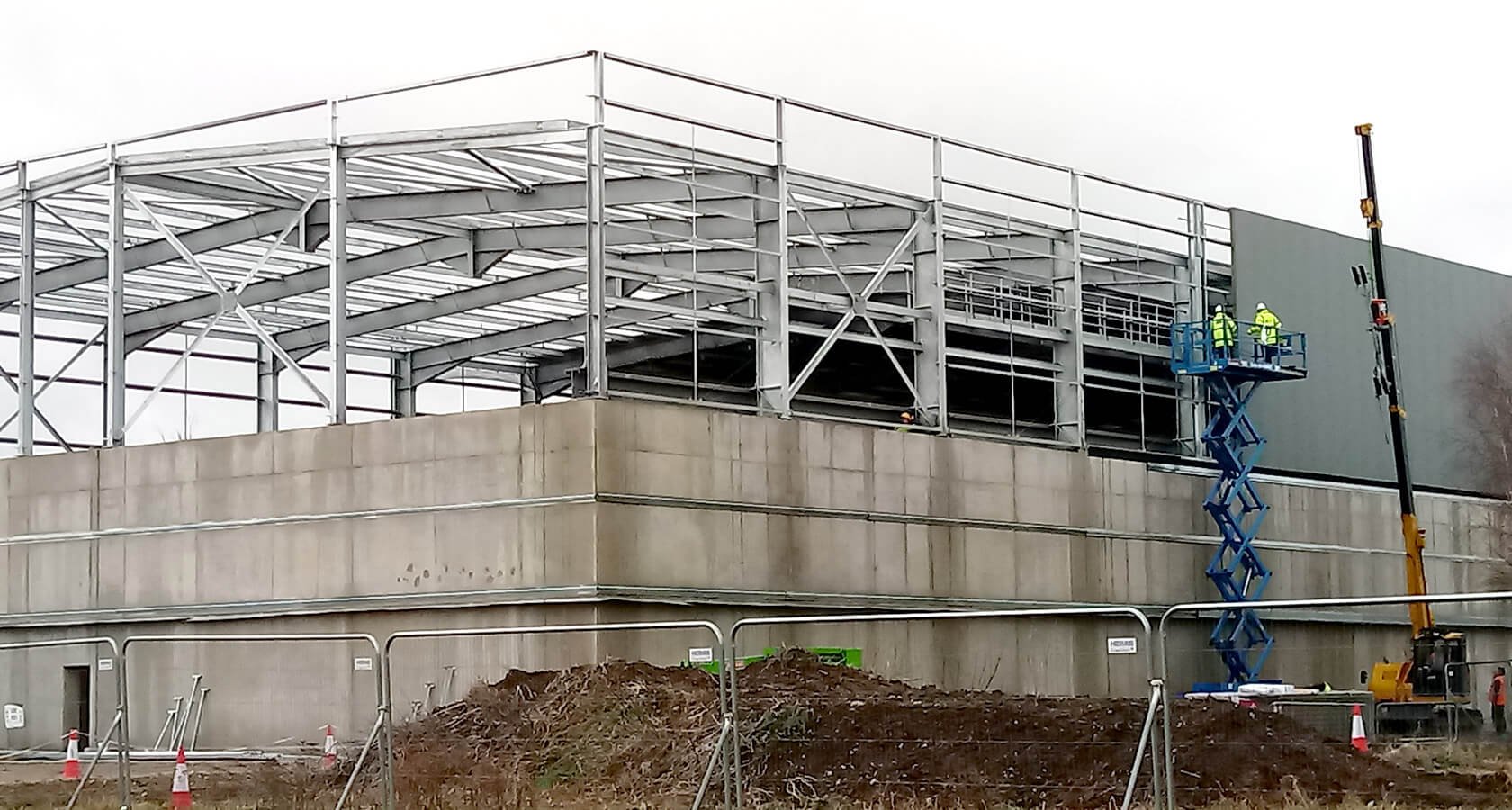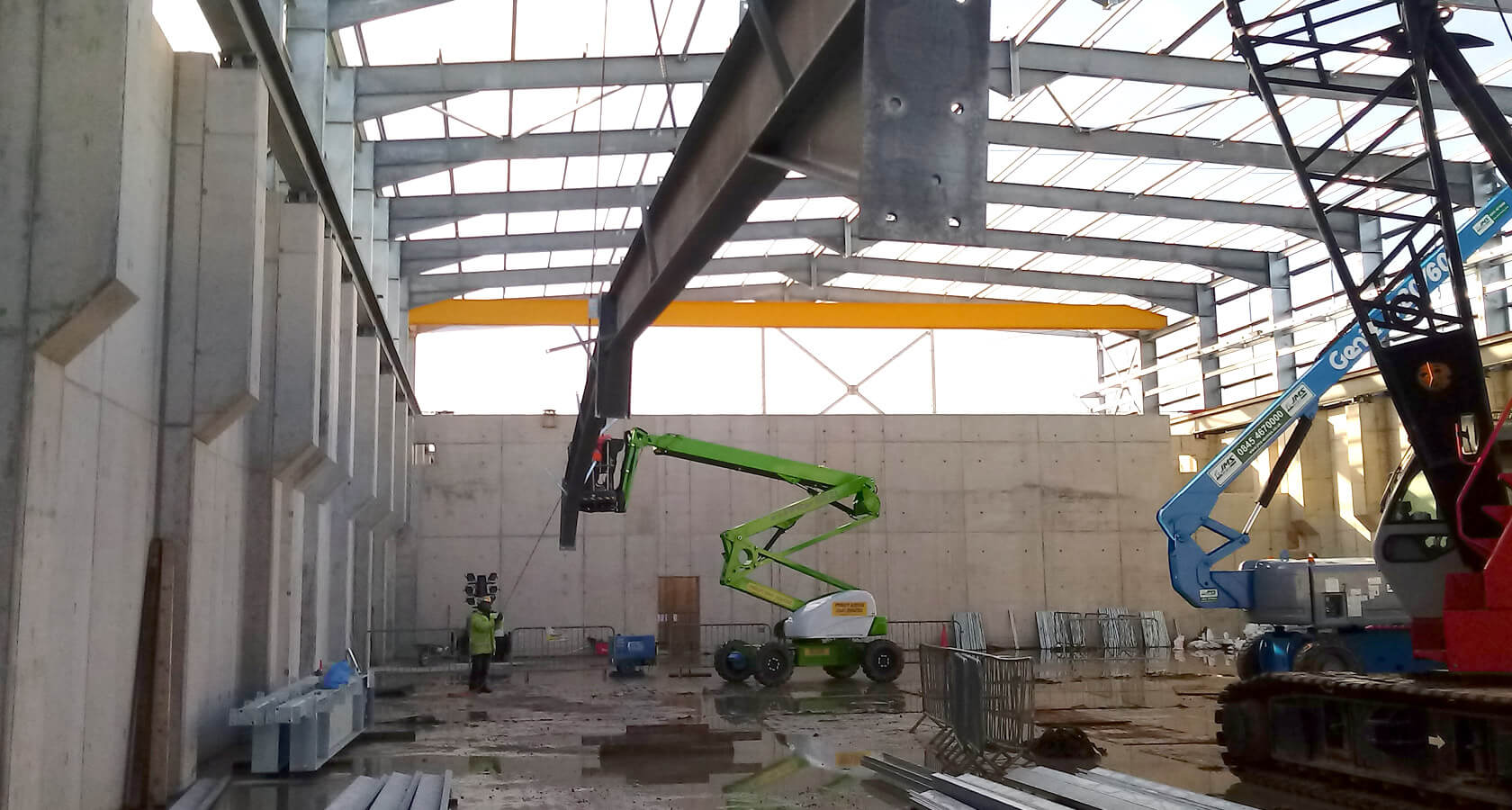 Harwell
Work undertaken
Risk Assessment • Nuclear site installation
We facilitated an expansion at Didcot nuclear research centre. Specifically, a nuclear waste centre had to be built to very high standards. Critical to this unique build was a requirement for extra due diligence, including a full risk and challenge plan drawn up in stringent QITP. Everything from the grade of steel, level of galvanising, specifications of procedures, had to be exact due to the nature of the task.
Every delivery driver and worker needed to be security cleared and vetted. Each delivery and registration plate had to be logged. Security measures were hugely important.
Nature also played a part as high winds were an issue. We used a heavy-duty site crawler crane, which worked better in high wind conditions. Another creative approach had to be adopted to ensure the new overhead crane was installed during the erection process. Tolerances were paramount due to the scope of work, including the overhead crane beam that had to be fabricated and installed to the crane's specification.
Project Details
Installation of nuclear waste site
Extra Security Measures
Heavy duty crane