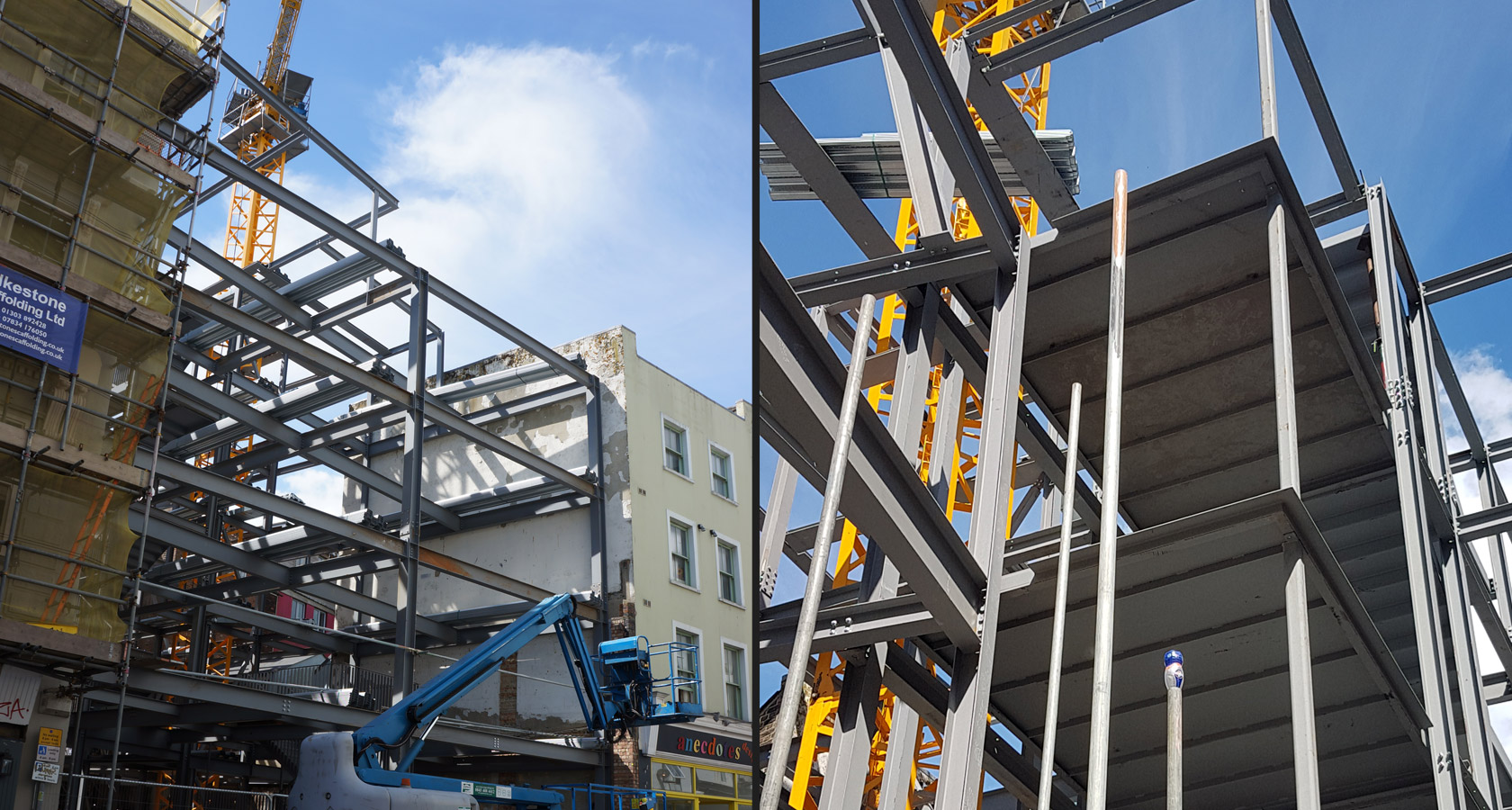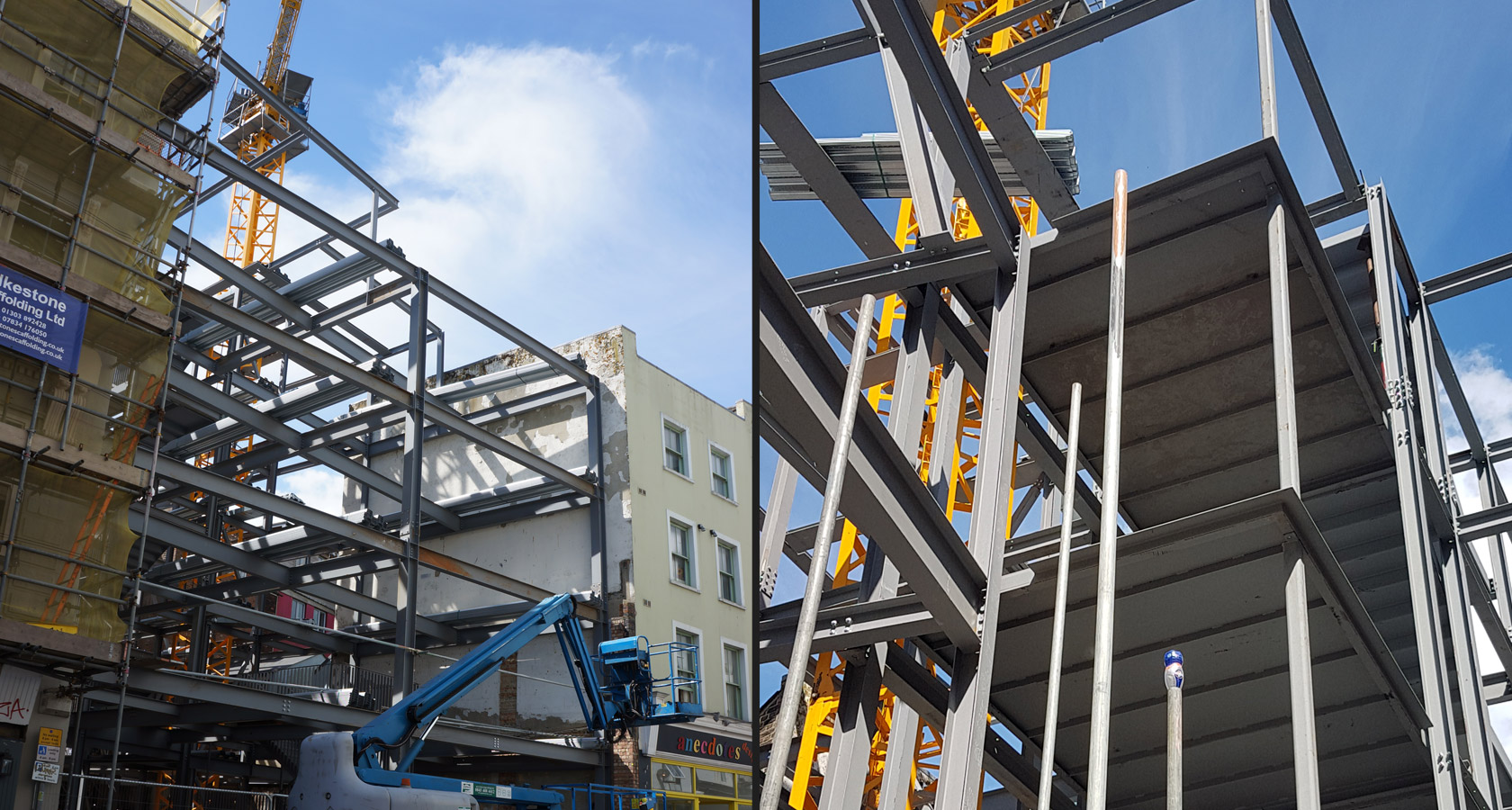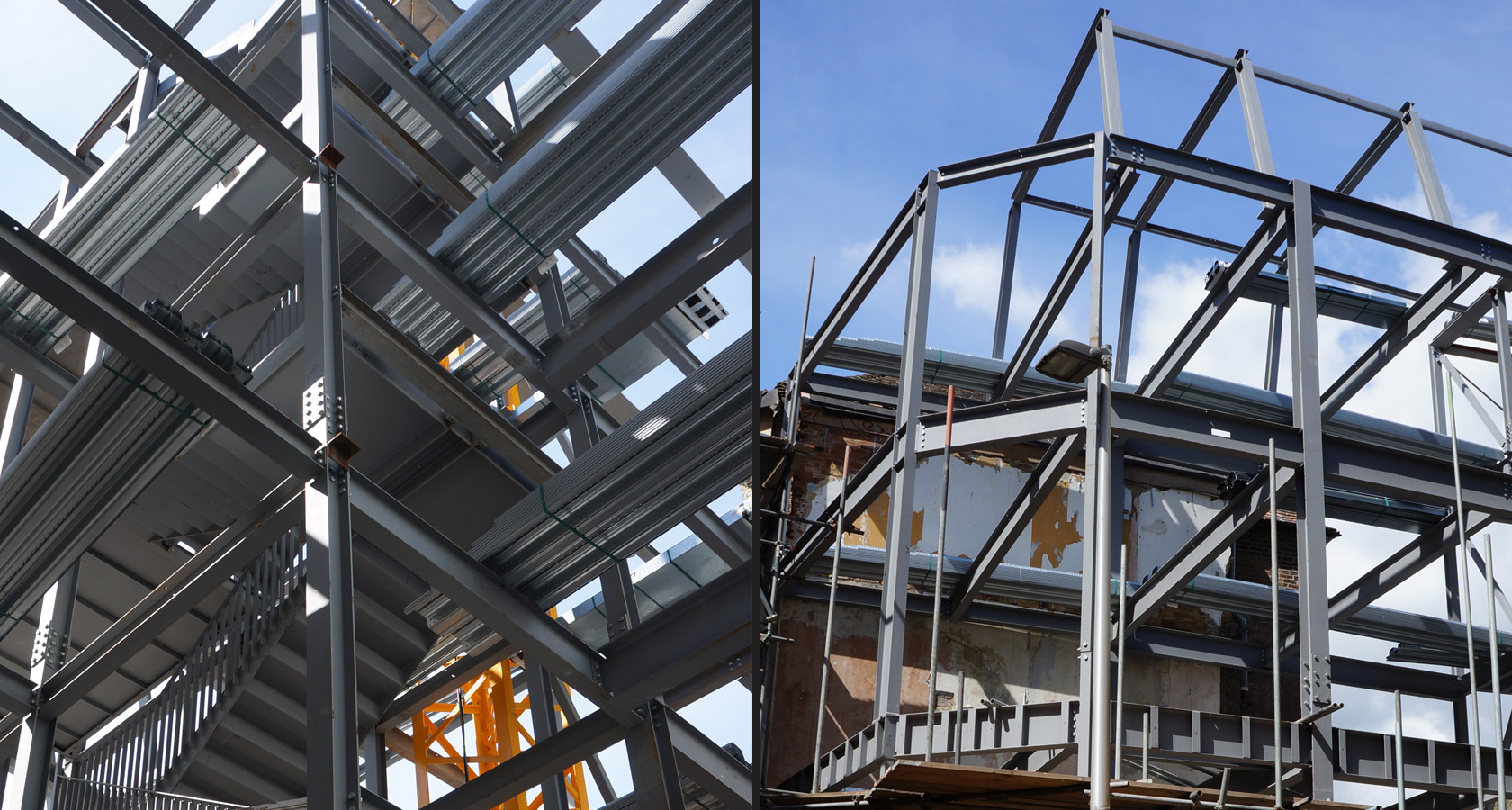 Folkstone
Work undertaken
Survey • Planning • Designing • Installation
This project was part of the regeneration of Folkstone high street, by the sea and the location was the challenge. As it was situated in the main high street there was hardly any access to the site. We had to use electronic survey equipment to check the existing site and surrounding buildings, so we could build our building up to the boundaries. The survey was critical to success.
A methodology had to be created to ensure the build was phased to the correct methods to ensure we could carry out work on the foundations, the roof and the flooring. We employed a highly creative approach to installation.
The original building was demolished so this was a plot of land. A big problem was that it kept flooding with groundwater. With the numerous site challenges, we managed to avoid last-minute delays by storing materials offsite as well as working offsite as much as feasible. This creative approach meant the materials were ready when needed.
Project Details
High Street Regeneration
On the coastline
Limited access
Challenging construction site
Phased approach
Offsite storage
Creative solutions